Unfortunately, I didn't write the funny list below, I debated passing it off as my own but my conscience got the better of me. Truth is, I found it on a porn blog when I was seeing if the downloading thing for music (type album name, artist and 'blogspot' into Google and it'll take you straight to a download link and all you have to do is decompress the file using a rar expander or a zip expander) worked the same with Belladonna movies, turns out it does, but the files are much bigger so it takes ages (literally an hour or two) which hardly seems worth it when there are hundreds of full length movies on
myfreepaysite.com
that stream instantly (other porn sites are available). Does anyone even look at still images anymore? Sometimes it's good to exercise your imagination, that's what girls who you haven't seen since school's beach photos on facebook are for.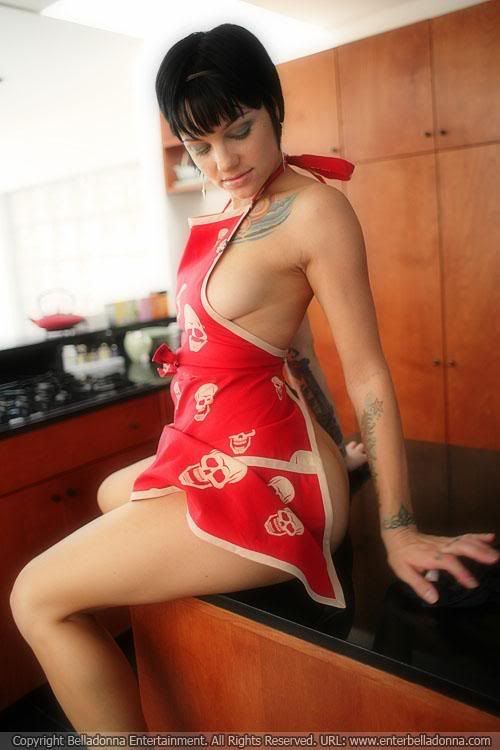 Anyway, here's a funny list I didn't write:
Hello Porn Industry,
I have compiled this list of porn movie titles that I think will be interesting to see put into life, but I will not get my hopes up.
1. Not tonight dear
An incredible hot housewife is dressed in her sexy night outfit. Husband is eager and erected, but she got a headache and only want to sleep. He has to jerk off on the toilet.
2. We protect 18 year old virgins
4 big black men with big cocks and big muscles patrol the suburban streets in order to make sure that 18 year old virgins get safely home from their dates without losing their precious flower.
3. Let´s talk about sex
A young couple want to have sex, but the girl is not sure. They discuss it for a long time before they decide to just cuddle. Cameo appearance from the parents of the couple.
4. It´s enough boys
Cute girl wants to try a gangbang for the first time. 5 athletic men with big equipment turn up. She hesitates at first, but gets into it after a while. But then, just before the guys are about to cum she decides that "it´s enough" and she asks the boys to go back home.
5. Lets fuck teens who look like grandmothers!
18 and 19 year old teens who dress conservatively and look very mature for their age get down and dirty in this movie.