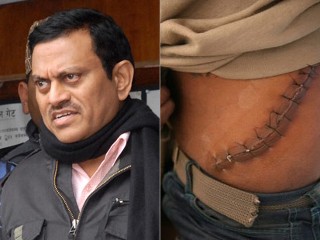 I hate
Snopes.com
for a variety of reasons, firstly, me looking at the well-known urban legend website signals that I have exhausted all other internet time-wasting avenues such as blogs, ghost websites, facebook etc -it is my last port of call before I come to the realization that it is time to go to bed/get on with work, it is a depressing sign that I am clutching at straws.
Secondly, it is a source of two kinds of disappointment for me, for not only does it prove all genuinely interesting urban legends to be utterly false (
Coca-Cola
cannot dissolve a tooth overnight) but it is also only updated with 'legends' about circular emails that might contain viruses, leading me to think that the staff there have gotten lazy.  
Thirdly, the admin on this site is clearly some kind of right-wing lunatic, the
politics
,
religion
and
military
sections are less a collection of urban legends and more a tear-jerkingly patriotic/Jesus-centic series of parables and told-you-so's. They really have to be seen to be believed.  
(And that's the guy who's been stealing all the kidneys, btw)